September 24th, 2012
I just opened up my 2013 Calendar Shop! Please stop by and browse through next years calendars. These are great for the home or office, and make excellent Christmas (or other holiday) gifts.
March 12th, 2012
Holy cow! Week 3 of my own version of March Madness is here! The month is flying by, luckily there are (almost) 5 weeks in March, so I'll have 5 straight weeks of promotions. This week's featured limited time promotion expires at 5pm on Saturday, March 17th. Each of these beautiful museum quality 11x14 canvases is available for only $65.


March 4th, 2012
Week one has come and gone, today I'm posting three more featured canvas prints to adorn your bare walls! This featured promotion expires at 5pm on Friday, March 9th, and there are only 15 prints available, so hurry! Each of these museum quality 11x14 canvases is available for only $65.





Copyright © Adam Romanowicz. All Rights Reserved.

July 21st, 2011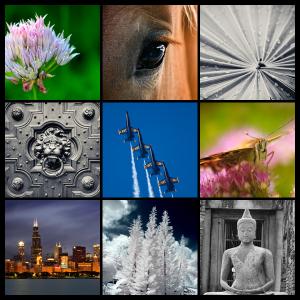 I have several great mid-summer promotions going on. Perhaps the high heat is getting to my head! Click on the images below for special promotional prices (limited availability).





Sign up for my newsletter for future promo announcements!
November 8th, 2010
Well, after about a week, countless lines of code, and a case of Mt. Dew, my new and improved site is open for your viewing pleasure! I try to keep things fresh, and this time around I changed the color scheme and did a lot of back-end re-coding to make the site look better and run smoother. Please feel free to send me a note if you have any comments or suggestions. Enjoy!

** UPDATE 11/08/2010 - New site address **
3scape Photos
February 28th, 2010
I've decided to give up the sub-domain that I've had running for many years now in favor of a more google friendly domain. So, 3scape Photos is officially live on 3scape.com. At some point in the future, the old sub-domain will be retired. I'll keep it live for a little while until most of my traffic migrates to the new site, but the content will be mirrored on both sites. Please update your bookmarks!
July 16th, 2009
I purchased one of my favorites for the master bedroom, and it came in today. I'm thrilled with how it looks on my wall, as a 40x22 gallery wrapped canvas. This photo adds a beautiful punch of color to the room. Feel free to see this image here - http://fineartamerica.com/featured/paradise-is-sandy-cay-adam-romanowicz.html
April 29th, 2008
For photographers everywhere, the Orphan Works Bill is something we all need to pay attention to and act on. Read through this article, and decide your best course of action (including writing to your local representatives).

http://www.asmp.org/news/spec2008/orphan_update.php
April 28th, 2008
Please see my Events page for a new exhibit entitled "Worldly Travels", opening at Karen Solem Gallery in Elmhurst IL on May 2nd.
April 17th, 2008
So many photographs, so little time! I'm working through my many images to decide what to put on this site. Only want to present the best of my portfolio, but at the same time show work that people are looking for. Looks like photography is a tough sell (especially in this market), but I know extraordinary stuff still does sell. So, I'll keep digging, and my hope is to have at least five new images uploaded every week.

I know there are a ton of landscape photographers out there. Anyone rather new at the craft? There are countless resources out there, some better than others. For workshops, check out Rocky Mountain School of Photography (RMSP). I went to one of their workshops a few years back and thought it was a great (and fun) learning experience. Any photography workshops will be expensive, but I think it's worth it. For those on a tighter budget, here are some other good resources:

Powerful Landscape Photography
Digital Photography Secrets

Also, here are a few pictures from my recent trip to Hawaii:


April 9th, 2008
I added a few new images to my gallery today, and plan on adding many more soon! I've been really busy trying to organize the thousands of images I have on my computer, which is no easy feat. At the same time, I'm working on some new art, mainly in the 3D world. I hope to add something from that area to my collection soon.

Every now and then I come across a resource for photographers and/or artists that I think is worthwhile to look at. This time around, I found a great book on model posing for photographers. If you've ever been stuck trying to get the right poses for your models, check out this book.